Guide
Building a Business Case for AP Automation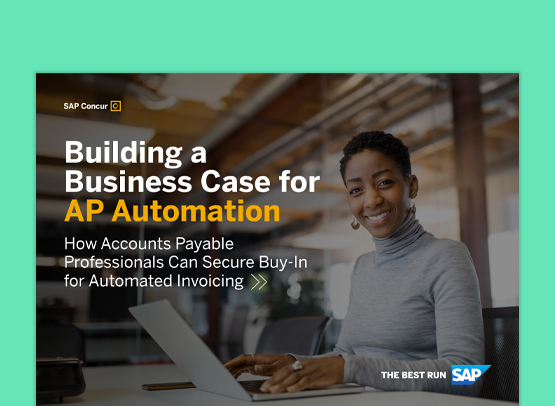 Your invoice process isn't working properly if it's manual or only partially automated. For those who work in accounts payable, this is a major issue. Positions in finance and IT are shifting as stakeholders have a greater say in decisions that have a significant impact on the business.  
Spreadsheets, online banking, and payment systems are all positive steps. A modern, completely automated invoice management process should be mobile and offer simple, centralized, and almost real-time data access via the cloud. Everyone today must be prepared to deal with change and adopt new technology. 
Download this guide to build a business case for fully automated invoice management—and help secure buy-in from your company's key stakeholders. 
Sponsored by: SAP Concur
This page is FastPass tested and is compliant with Microsoft Accessibility features.
Get Exclusive Access to the Guide
13181-13178
Building a Business Case for AP Automation
By downloading this publication, you understand and agree that you are providing your personal information to Anteriad, LLC, and Anteriad may share your personal information with SAP Concur, pursuant to Anteriad's Privacy Policy. Furthermore, SAP Concur may use your personal information to provide you with marketing materials and contact you regarding its services, pursuant to Privacy Statement.